One of the prettiest flowers grown in the Country Doctor Museum's medicinal garden is
foxglove
(Digitalis). The observations of the
foxglove
by William Withering, an 18
th
century English physician, elevated a traditional folk remedy to scientific medicine. His studies on the active chemical isolated from the plant's leaves, dosing amounts and dangerous side effects helped define digitalis as a treatment for dropsy. Dropsy is now commonly known as edema or the swelling of the body from the accumulation of fluids, often caused by congestive heart failure, and was a significant cause of death during Withering's time.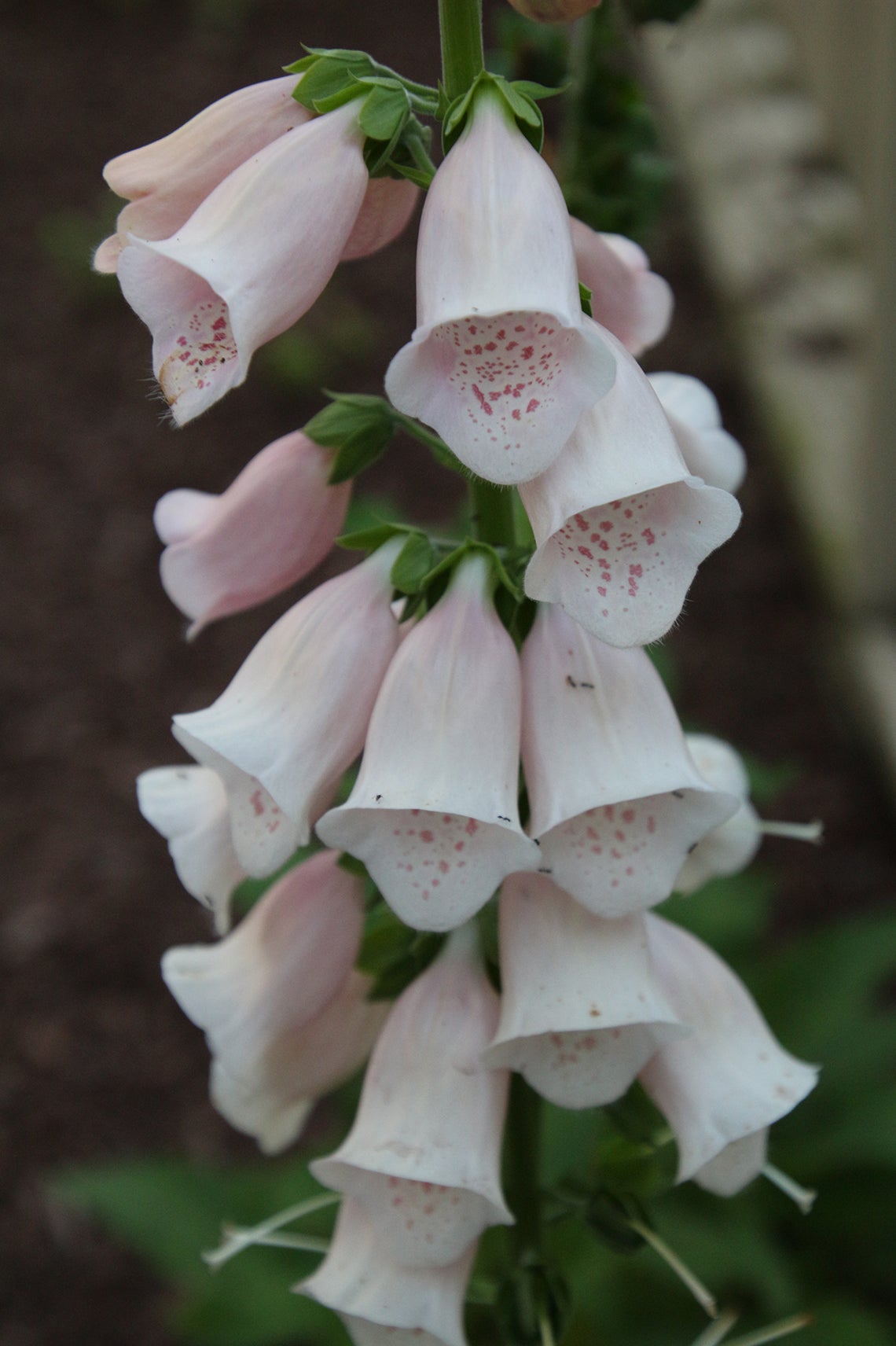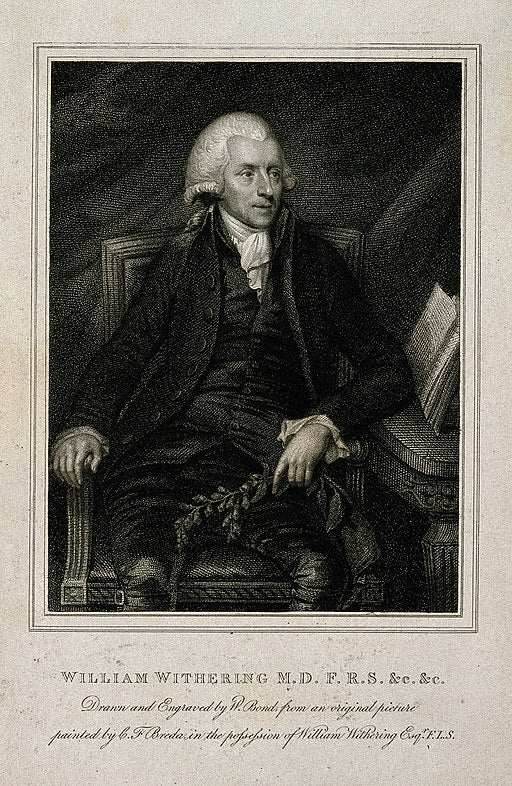 Matters of the Heart
William Withering's interest in botany was not limited to the medical benefits of
foxglove
. He gathered bouquets of flowers from the local countryside to bring to one of his patients, Helena Cooke, who enjoyed painting them during an extended recovery. Their relationship blossomed into love and they married in 1772.
William Withering
Wellcome Library, London. Wellcome Images images@wellcome.ac.uk http://wellcomeimages.org 


William Withering. Stipple engraving by W. Bond, 1822, after C. F. von Breda




Copyrighted work available under Creative Commons Attribution only license CC BY 4.0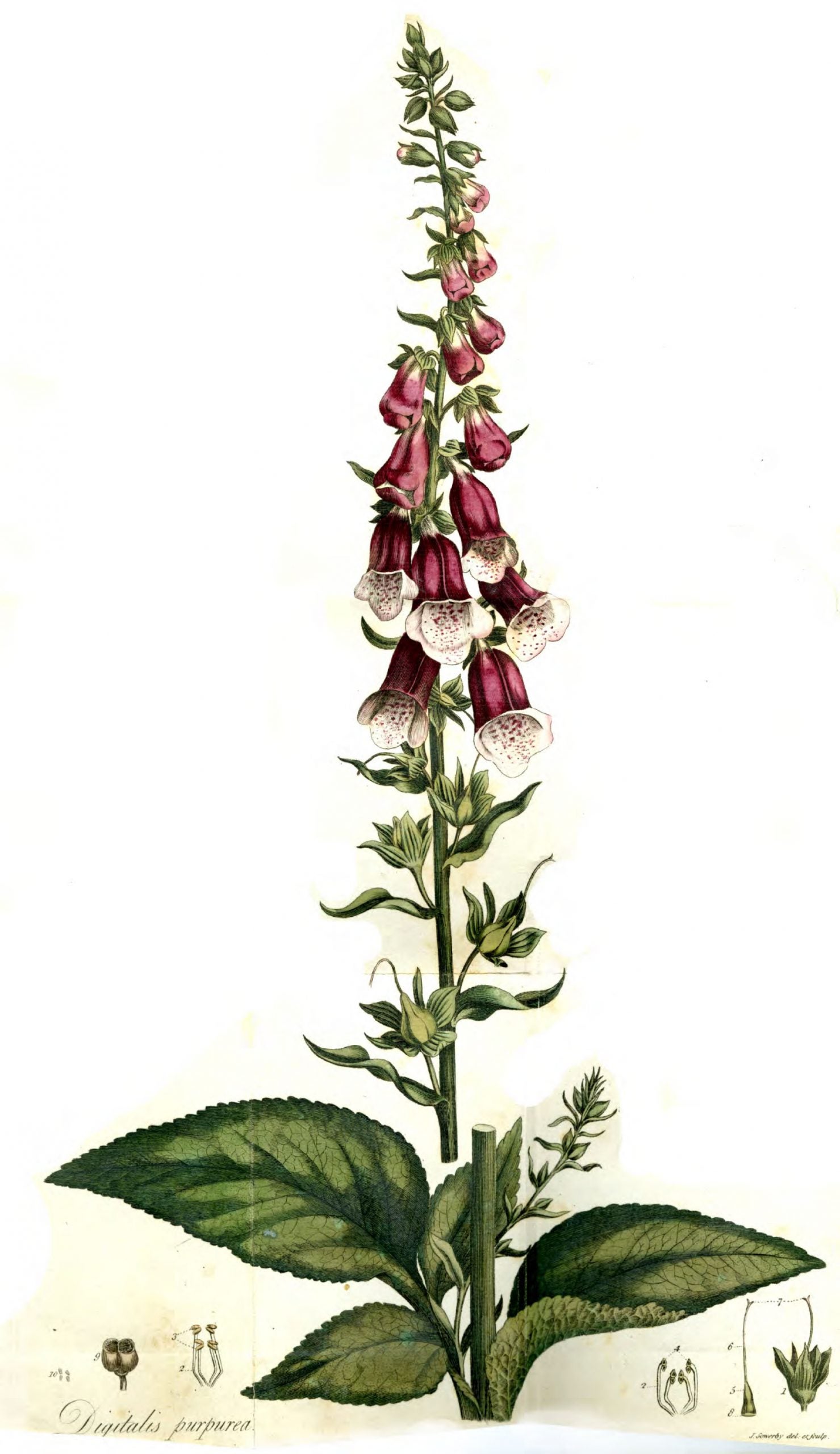 An image of
foxglove
from the plate at the front of William Withering's 1785 book, "An Account of the
Foxglove
, and some of its Medical Uses: with practical remarks on dropsy, and other diseases." This example is from the holdings of the History Collections at East Carolina University's Laupus Library.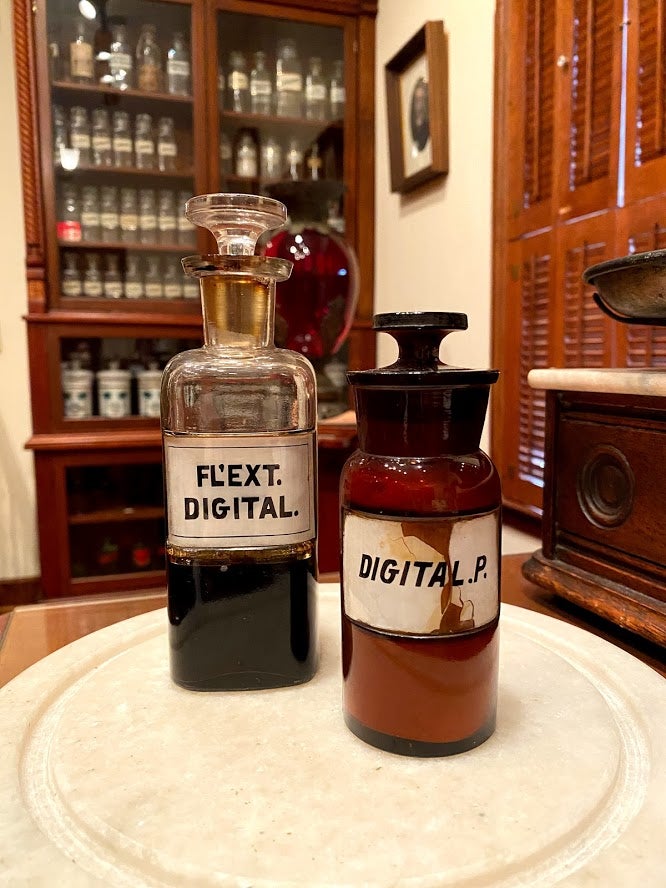 Apothecary bottles for Digitalis from the Country Doctor Museum's collection.