The Country Doctor Museum recently installed the exhibit "Doctors on the Go!" in nine display cases that dot a long hallway connecting East Carolina University's Brody School of Medicine with Vidant Medical Center. Vidant is eastern North Carolina's largest medical complex and the only Level 1 Adult Trauma Center east of Raleigh. The hallway is busy with physicians, nurses, and other medical professionals going about their daily work and our new exhibit examines how country doctors used to go about their daily work, from holding office hours to making house calls.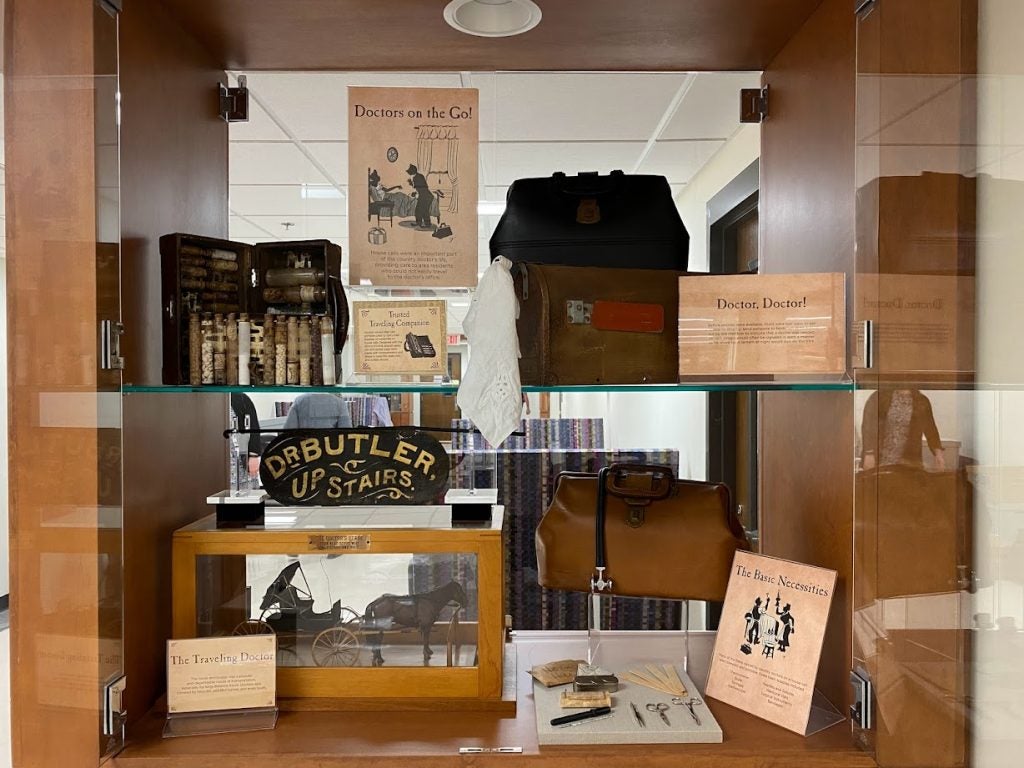 Country doctors often practiced in an office at or near their home, offering limited hours during the morning or afternoon to see patients. They spent much of their time making house calls, going to visit the patient at their home or farm. Tales of horrible weather, accidents, and near disasters describe the challenges of country doctors endured while traveling the countryside.
Why go? What compelled these rural physicians to risk life and limb, without the assurance of payment for their troubles?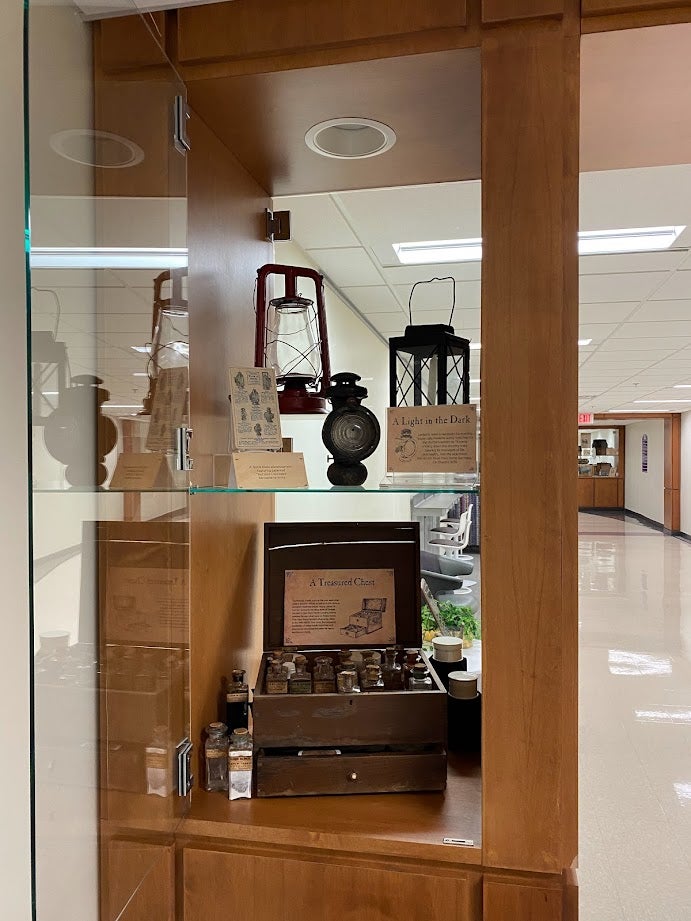 Perhaps it was the doctor-patient relationship that urged on these doctors. Described by Dr. Thomas H. Shastid in 1898, they were on a "mission of health-giving and hope-giving" to members of their community; generations of families they cared for over the years.
Country doctors often seemed to have a calling to care with compassion, even when they knew they could not curtail the disease or cheat death. They worked with a "silent faithfulness" to support people in need of help and hope, endearing the country doctor to the families they served.
The "Doctors on the Go!" exhibit will be on view throughout 2022.